Order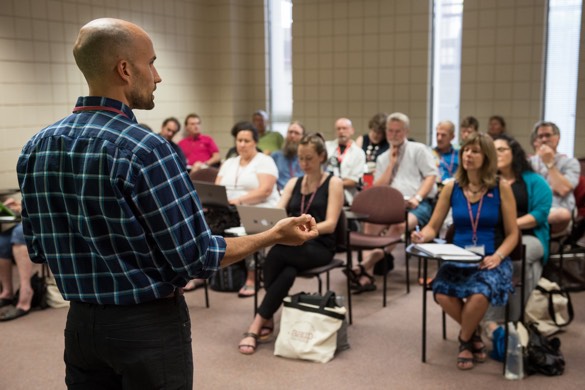 Data from the survey are available in several custom formats: Results Portal, Complete Datasets, Peer Compensation Reports, and Survey Report Tables. Results Portal access is available for institutions to create and save peer lists and conduct fully customizable analysis on specific variables not included in peer compensation reports. The Results Portal also includes many options for custom visualization of bar charts, scatter plots, and multiple options for exporting data.
Complete Datasets are provided in Excel and include all of the report appendix institutional listings plus additional fields. To order data, please complete and return this order form. The order form includes complete instructions and pricing. For questions and sample reports, send an e-mail to aaupfcs@aaup.org.
Please note our current policies on purchasing and recieving access to the Faculty Compensation Survey data listed below:
We do not sell data or web portal access to those without a higher education institutional, governmental or non-profit affiliation.
We do not provide the complete data set or web portal access (i.e. the excel files) to students for course projects. The tools through Inside Higher Ed provide access to the data for course projects: https://www.insidehighered.com/aaup-compensation-survey
AAUP Chapter and State Conference officers can request data access be provided for chapter/conference business. We do not, however, freely provide 3rd party access or generate reports for institutions through the request of a chapter that are not for chapter business. Institutional research offices and human resource offices need to purchase access to the data or reports that are for institutional use.
Faculty members, graduate students or academic staff who have an established research area in higher education labor issues, on a case-by-case basis, can be allowed access to the survey data for non-commercial research purposes without charge if they are AAUP members with a demonstrated research interest via past research activity and area of expertise. Please contact the Senior Researcher, Joe Roy at jroy@aaup.org directly with any such requests.